Transform your conservatory into a comfortable, all year round living space with the Guardian™ Warm Roof Conversion System
High performance insulated warm roof conversion system, Lightweight aluminium frame Provides energy cost savings and Reduces rain noise and glare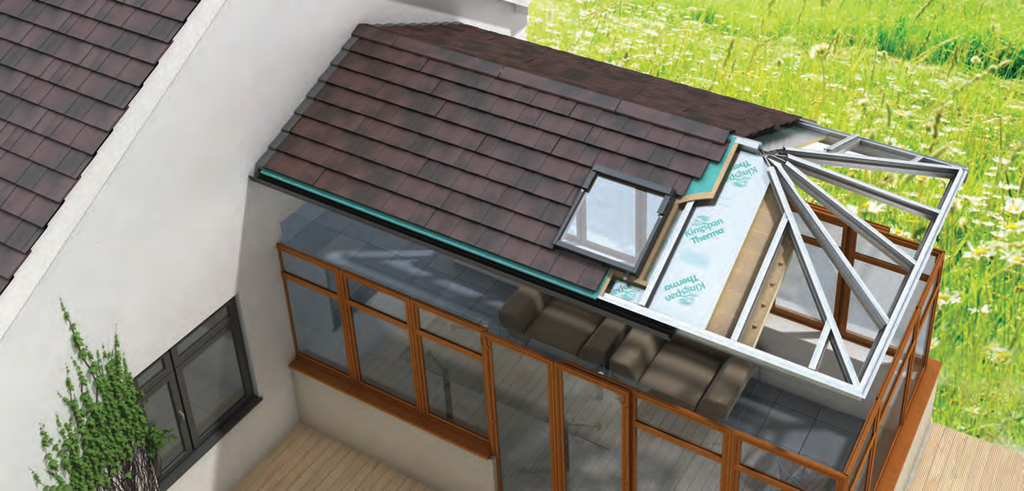 The Guardian™ Warm Roof System is the biggest revelation to hit the home improvement market in the last ten years.
You can now change your old conservatory roof for a new Guardian™ Roof and effectively turn your old conservatory into a new extension that can be used all year round. The complete changeover takes just a few days with very minimal disruption to your household.
The Roof System is designed to replace the existing glass or polycarb roof of a conservatory while retaining the original windows, doors, frames and walls. At the same time providing substantial energy cost savings. Fully tested and approved to all thermal and structural standards, the Guardian™ System is a high performance insulated roof system comprising of a pre engineered lightweight frame, two layers of rigid insulation board, internal insulated plasterboard, exterior grade plywood, vapour membrane and a choice of external tile finishes.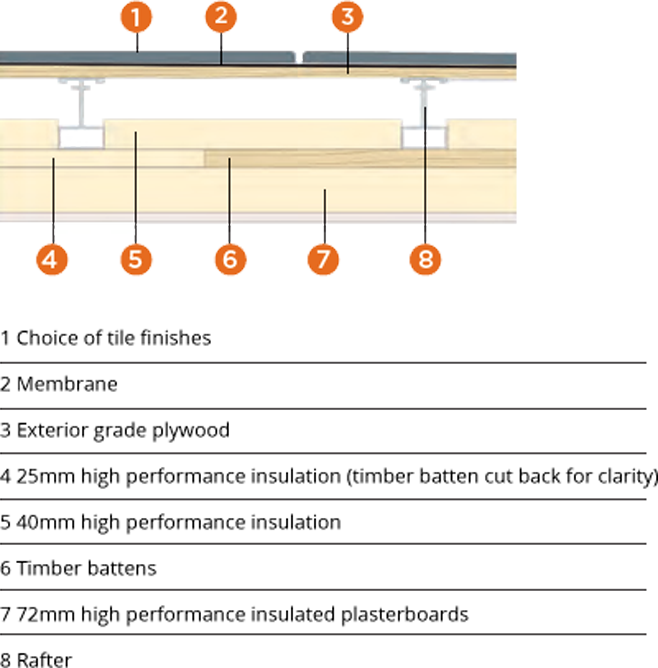 Edwardian

---

The Classic Sunroom shape. Together with attractive roof windows the Edwardian Guardian™ Roof is the traditional safe bet for styling and convenience. The Edwardian shape also helps to maximise the room space below. The roof is very sympathetic to all house styles as its ridge is so versatile, it can also be the perfect solution to a Bungalow extension
Lean-To
---
Lean-To is ideal to maximise space at the back of the house. The ends can either have one or to hips (slopes). It is ideal for kitchen extensions and can go as low as 15 Degrees with roof windows.
Victorian
---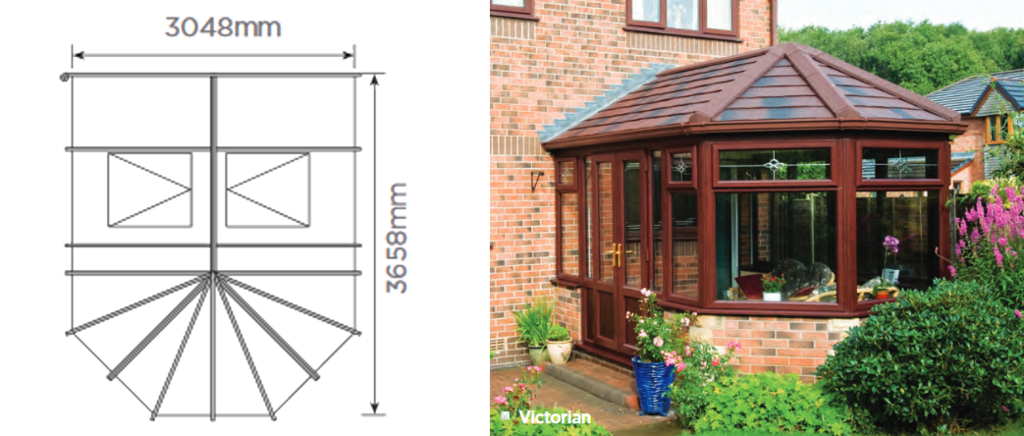 The Victorian roof can also work really well when you might not have as much space in the garden as you would like. The internal plaster finish on the roof can look really attractive with its facet front finish.
Gable Ended
---


The gable ended main feature is its continuous height it brings to the room owing to its long ridge down the centre. The gable also allows you to get the most from your roof windows giving you a light and airy space. Suitable for replacement or new build.
Combination
---

Increase your options with a combination Guardian™ Sunroom. A P-Shape simply combines the benefits of two different styles to maximise the living environment. The combination can also come in what you call a T-shape.
---

If you require any additional information please do not hesitate to call us on 01482 352 932 or send us an E-mail:livsupplies@outlook.com